Mobile Action Command Unit
LAN-TEL's Mobile Access Command Unit (MACU) is the answer to external surveillance and public safety.
The MACU is a mobile, all hazards platform that is designed to service our customers in times of disaster, mass casualty events, preplanned large-scale gatherings, and any occurrence involving the need for interagency or interdepartmental coordination and communication. It is a rapidly deployed video platform with full integration capabilities to a location's standing system.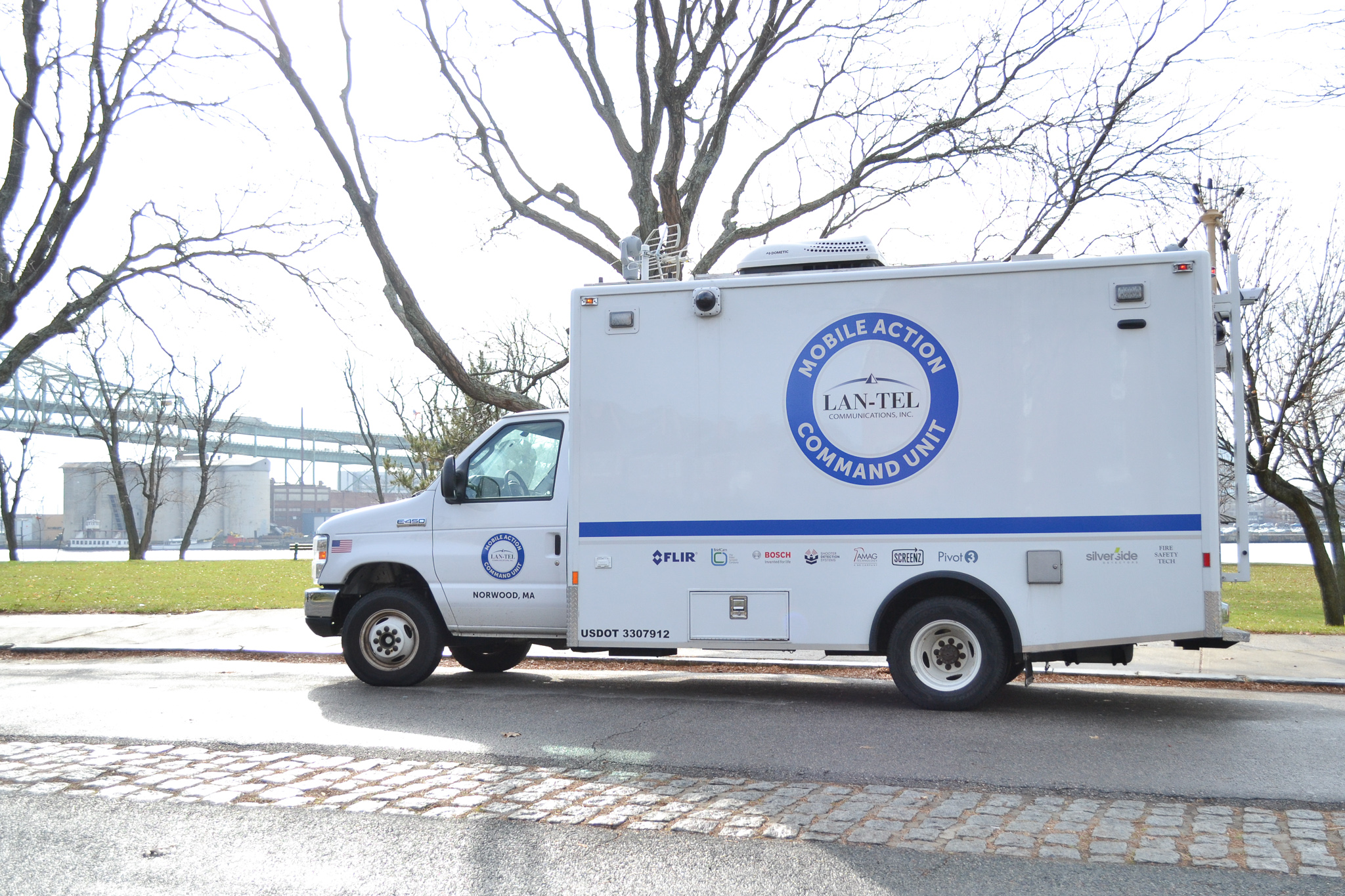 Our Mobile Command Unit features the latest in public safety and security technologies including:
7 exterior, high-definition cameras
Video analytics and biometric features
Thermal imaging
Multiple monitors to view all cameras simultaneously
Seating for 6-8 people
Wireless access for laptops, devices, and equipment
Wireless microphone and speaker
Outdoor shooter detection