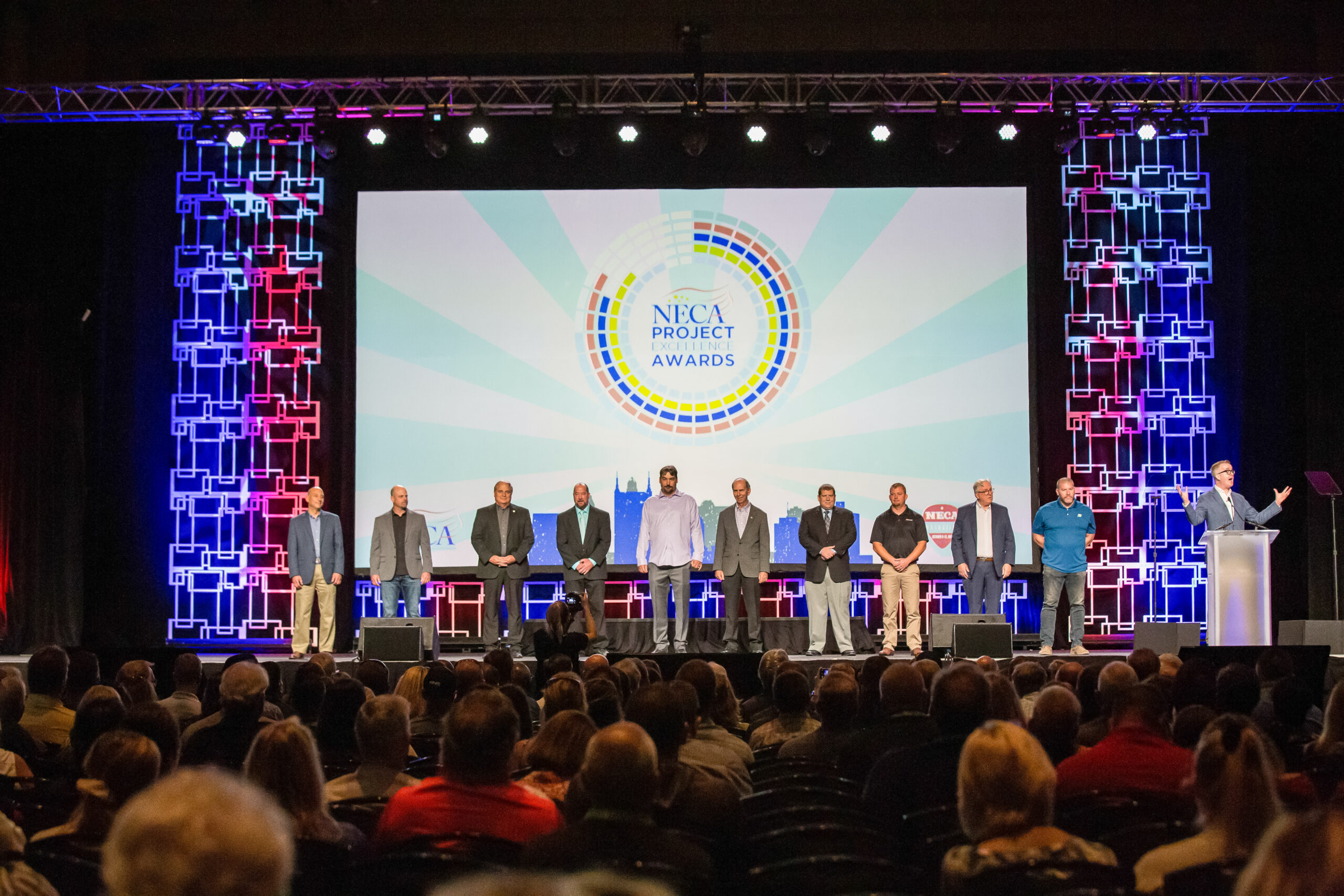 As you may have seen earlier this year, LAN-TEL was awarded the Project in Excellence Award for our work with the City of Lawrence, completing the Safe City Integrated Video Surveillance Project.  To address crime in the area, the City of Lawrence and Lawrence Police Department entrusted this major project to LAN-TEL.  LAN-TEL project managers and technicians got to work installing a system of various FLIR cameras as well as the command center including a spectacular video wall. You can read more about the specifics of the project here.
In Nashville, LAN-TEL President/CEO Joe Bodio accepted the award on behalf of LAN-TEL and all the talented and dedicated team members that contributed to the Lawrence project. He was noted as saying, "This is everybody's award. We are fortunate to have such great workers. We'll be back next year!"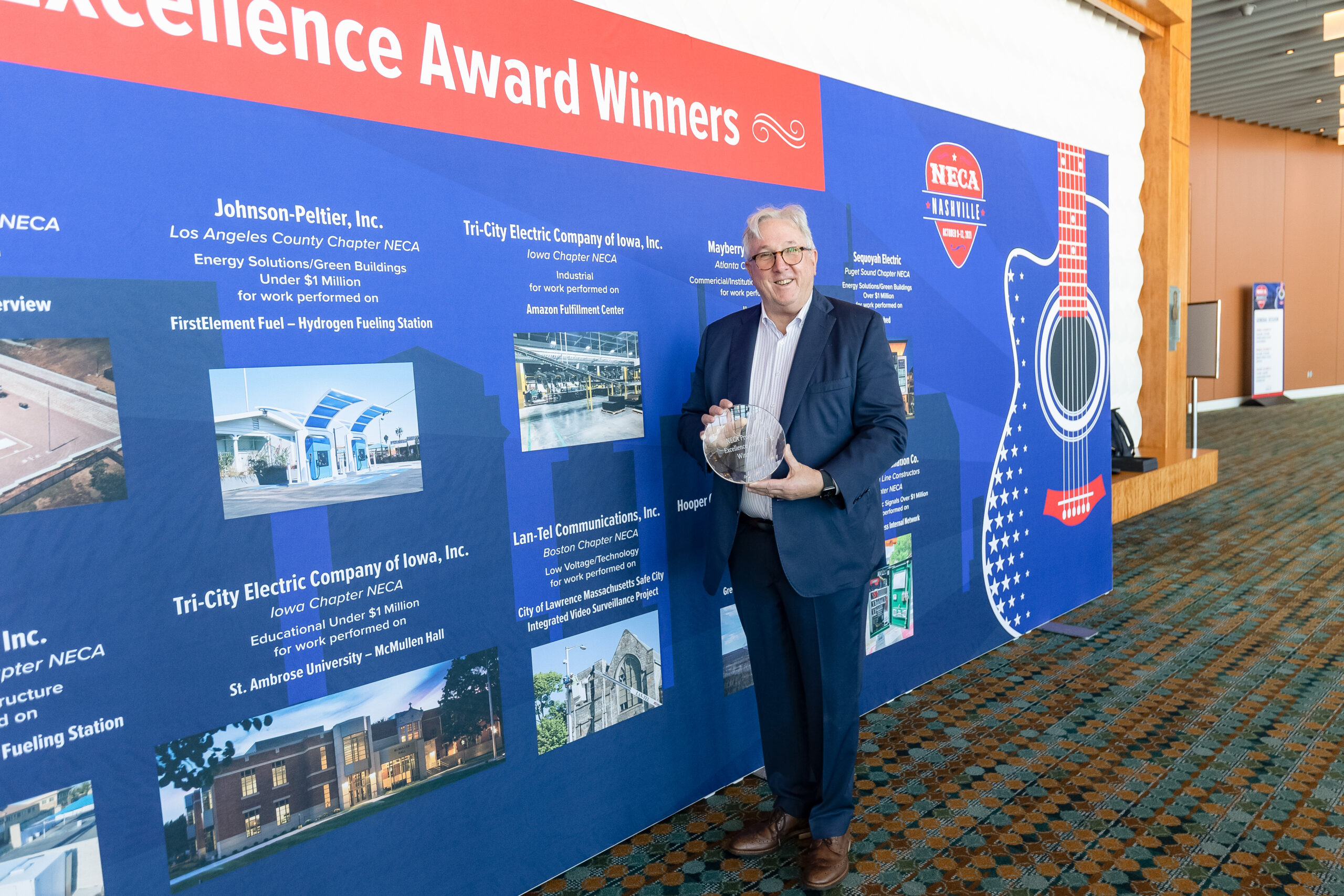 That wasn't the end of recognition for the LAN-TEL family.  Mr. Bodio was also inducted into the Academy of Electrical Contracting. This is one of the highest honors achievable in the industry and was an especially important recognition for Joe personally.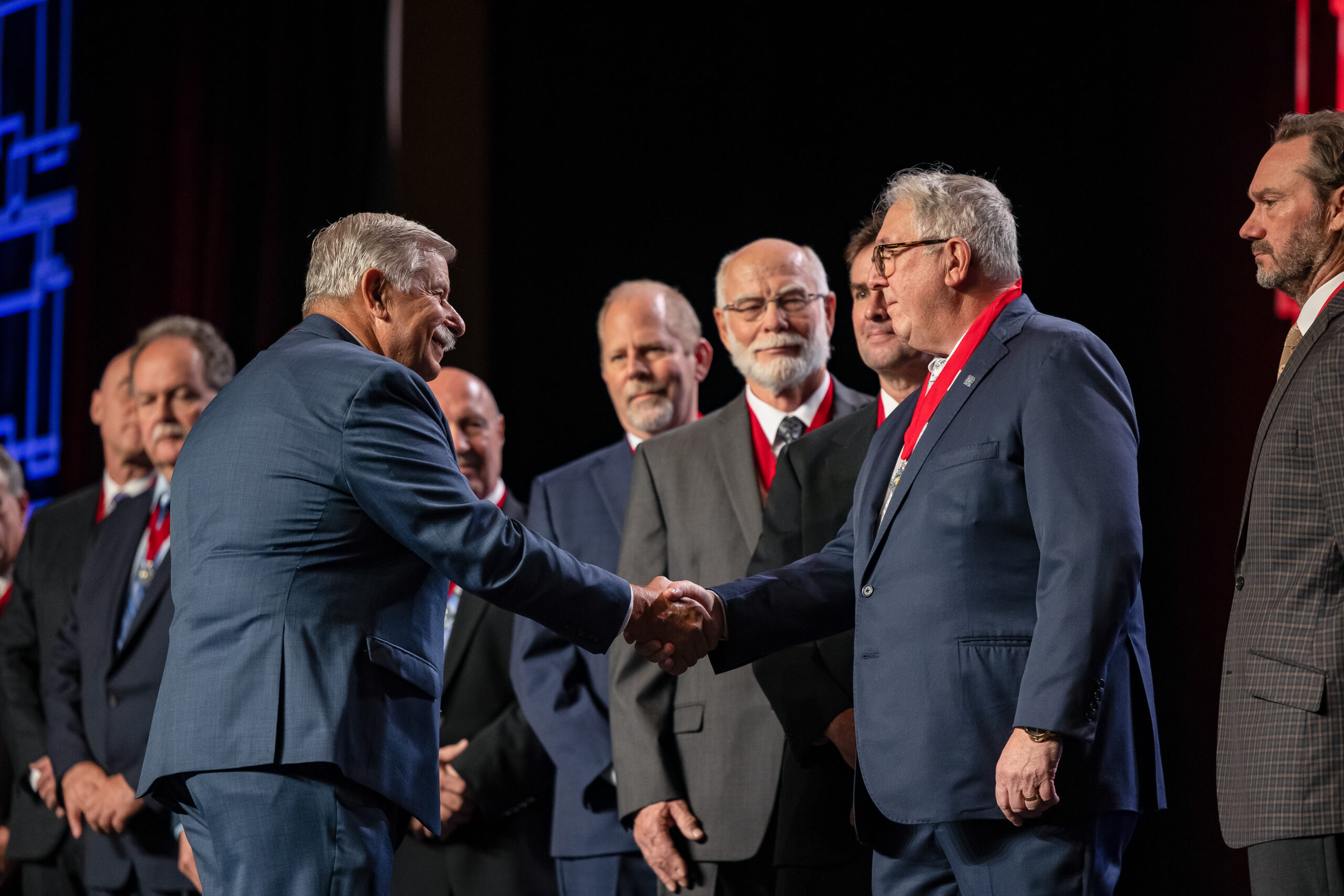 "It was something I always wanted in my career.  I worked so hard and took time away from LAN-TEL because I believed so deeply in educating the next generation."  -Joe Bodio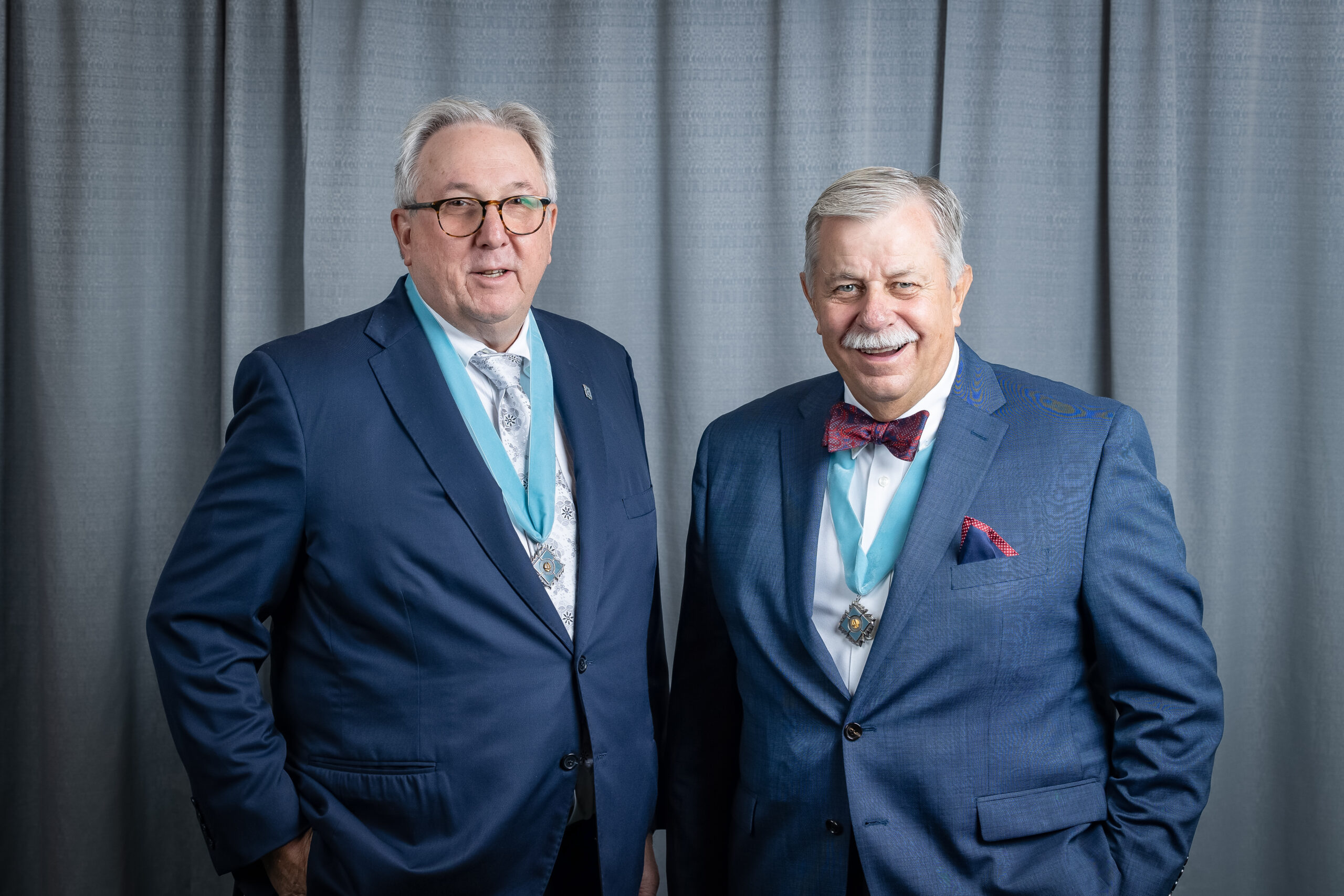 The induction follows Mr. Bodio's 2020 Coggeshall Award. He was recognized for this award during the 2020 NECA Conference which was virtual due to the pandemic. The Coggeshall Award is given annually to a NECA member in recognition of an outstanding contribution to the industry in technical or training activities.
LAN-TEL is excited to see what 2022 holds!
All photos courtesy of NECA