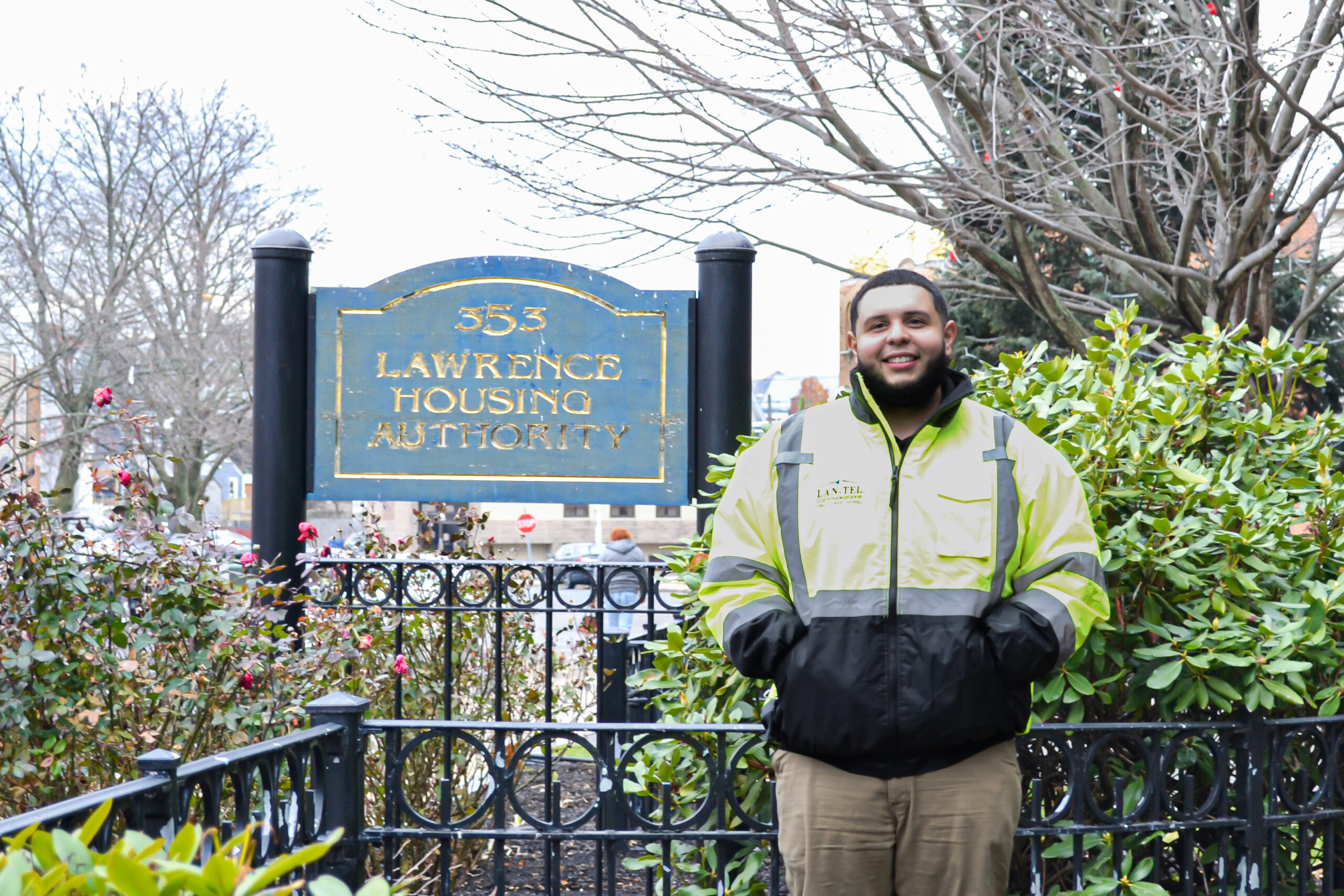 Meet Dewars Vazquez!
Dewars has been rocking his Local 103 Apprenticeship with LAN-TEL for 3 years!
While some days go as planned, Dewars says many projects require being flexible and taking things as they come. "You never know what a job will look like until you really get into it and sometimes you need to pivot."
A favorite project for Vazquez is the City-Wide Camera System in Lawrence. Seeing the cameras hanging throughout the city gives him a sense of pride for the project. The proudest moments have come from news reports of solved crimes and missing people being found safe because of images captured on the cameras he worked on.
When asked what he would tell someone thinking of starting in the industry, Dewars says he would recommend it to anyone. His affinity for his job has even led him to become a mentor for others looking to get started, helping guide them through the application and testing process for JATC.  He feels like he is part of a team at LAN-TEL and the hard work he is putting in along with the training he is receiving will translate into a worthwhile career.  Through all his hard work, learning in classrooms, and learning in the field, Vazquez has hopes of becoming a project manager someday.
In his time off, Dewars isn't off much at all. When he isn't learning at the JATC Program or studying for his bachelor's degree at Wentworth, he works in asset protection at a high-end department store. This position has him working the cameras from a different angle than his job with LAN-TEL, but that doesn't mean they don't ask for his help when something isn't working! His skills come in handy!
This hard-working, team-based attitude is part of what makes Dewars such an asset to LAN-TEL and our customers!
Thank you for all you do, Dewars, we are lucky to have you as part of the LAN-TEL Family!