LAN-TEL is leading the way in cannabis facility security in Massachusetts. Our security team works with many retail, medicinal, and grow facilities to be sure their surveillance and access control meet or exceed the requirements set forth by the Cannabis Control Commission. In this new and growing market, familiarity with regulations is one of the most important aspects of choosing an integrator. Remediations cost time and money and we always aim to give our customers the best service the first time around. 
High Hopes in Hopedale, Massachusetts is a dispensary with a very unique and beautiful décor. It was important for us to provide them with all the necessary and required security components that could be discretely placed and not interfere with the expertly designed space. The sky-themed epoxy floor falls right in line with the airplane landing strip that is right outside their front doors. 
We hope you enjoy some images from this space.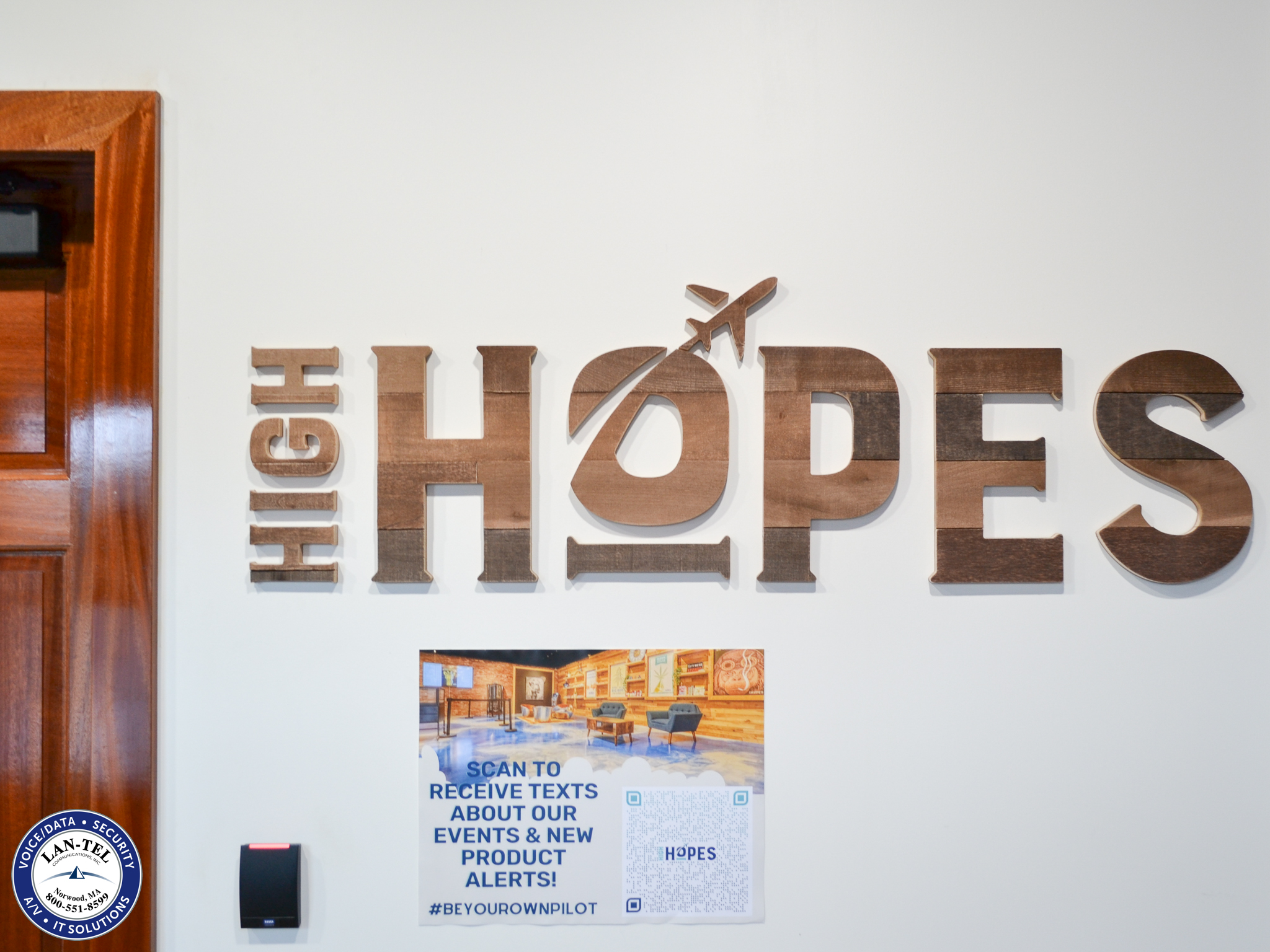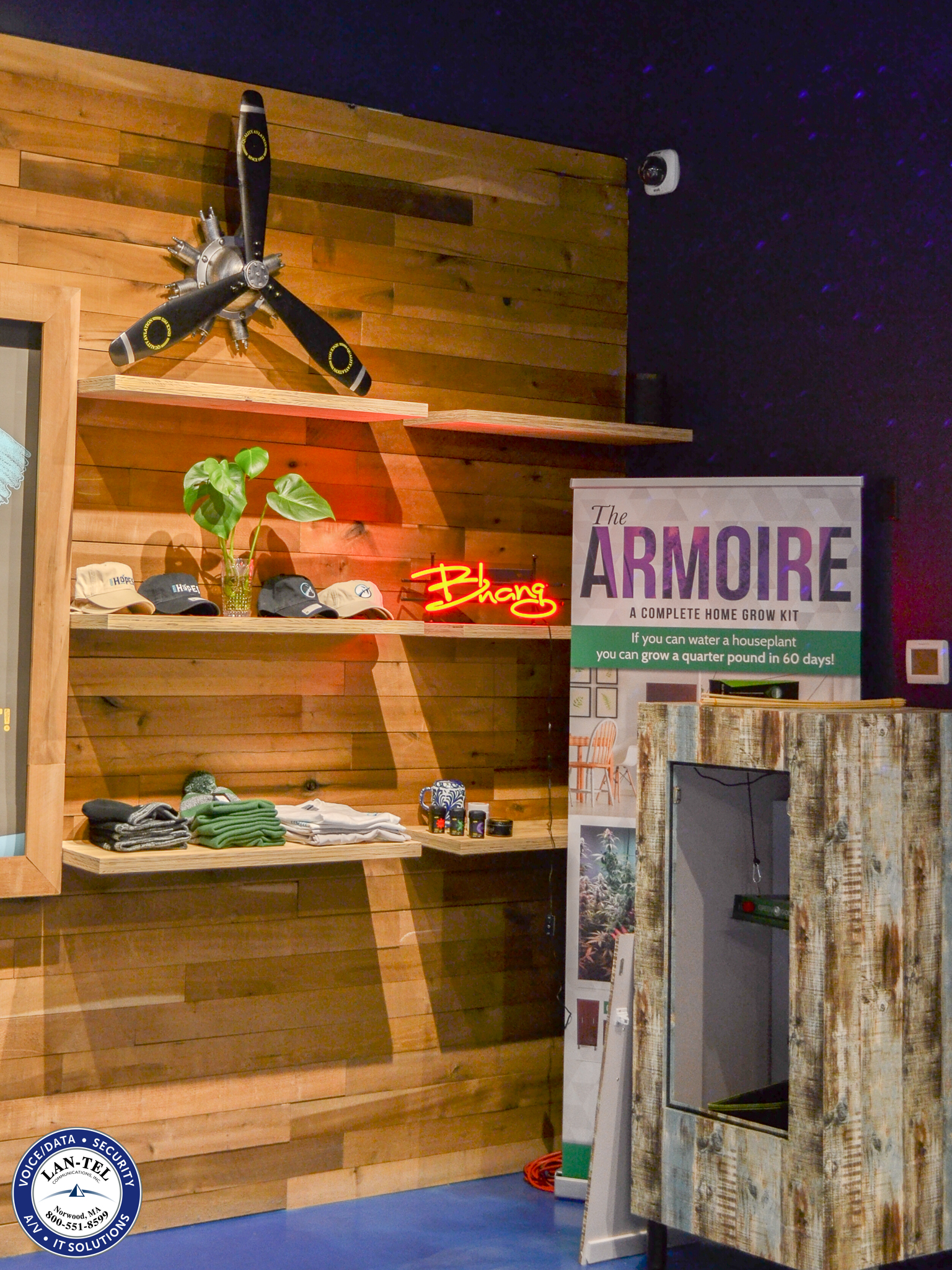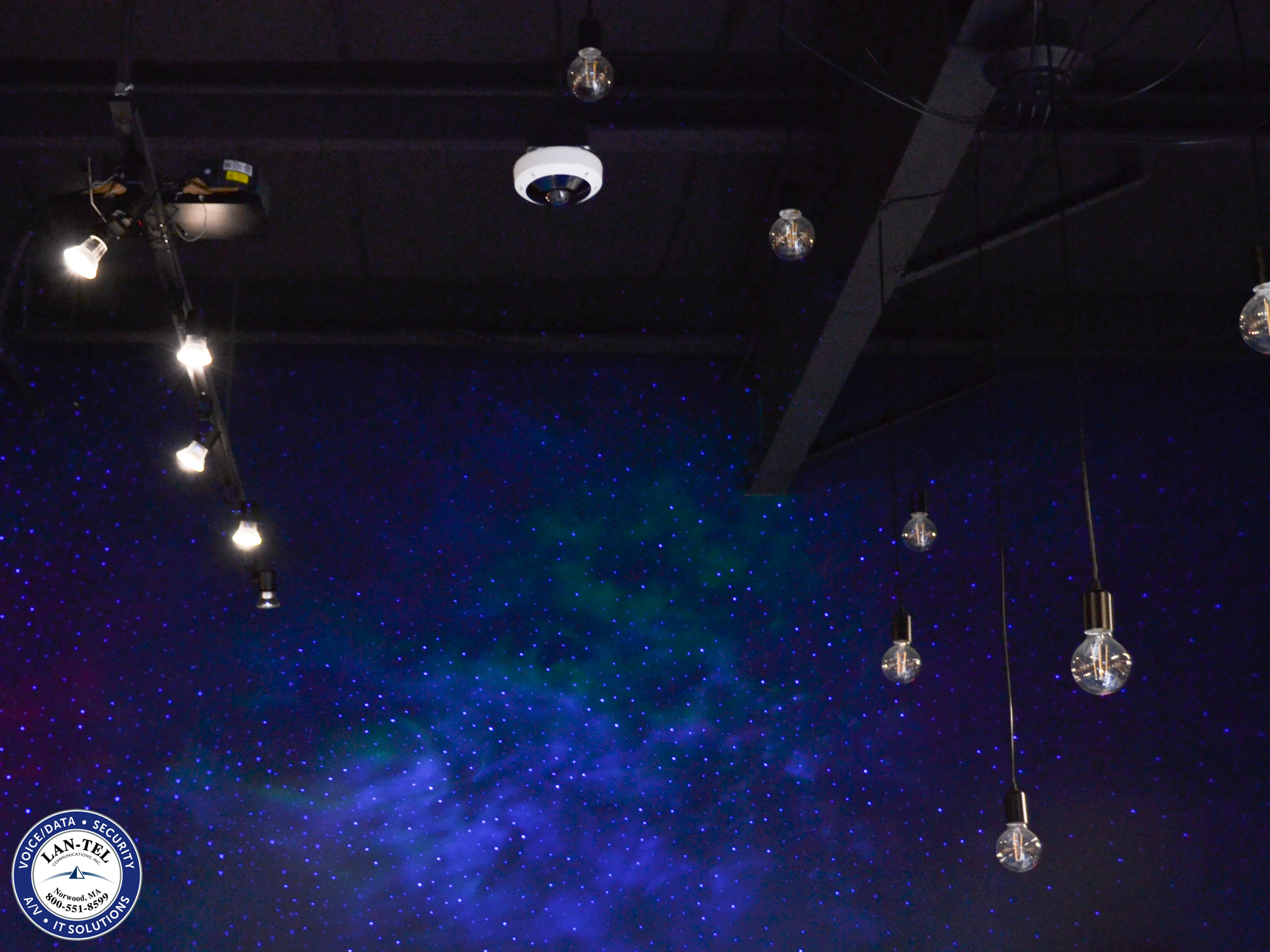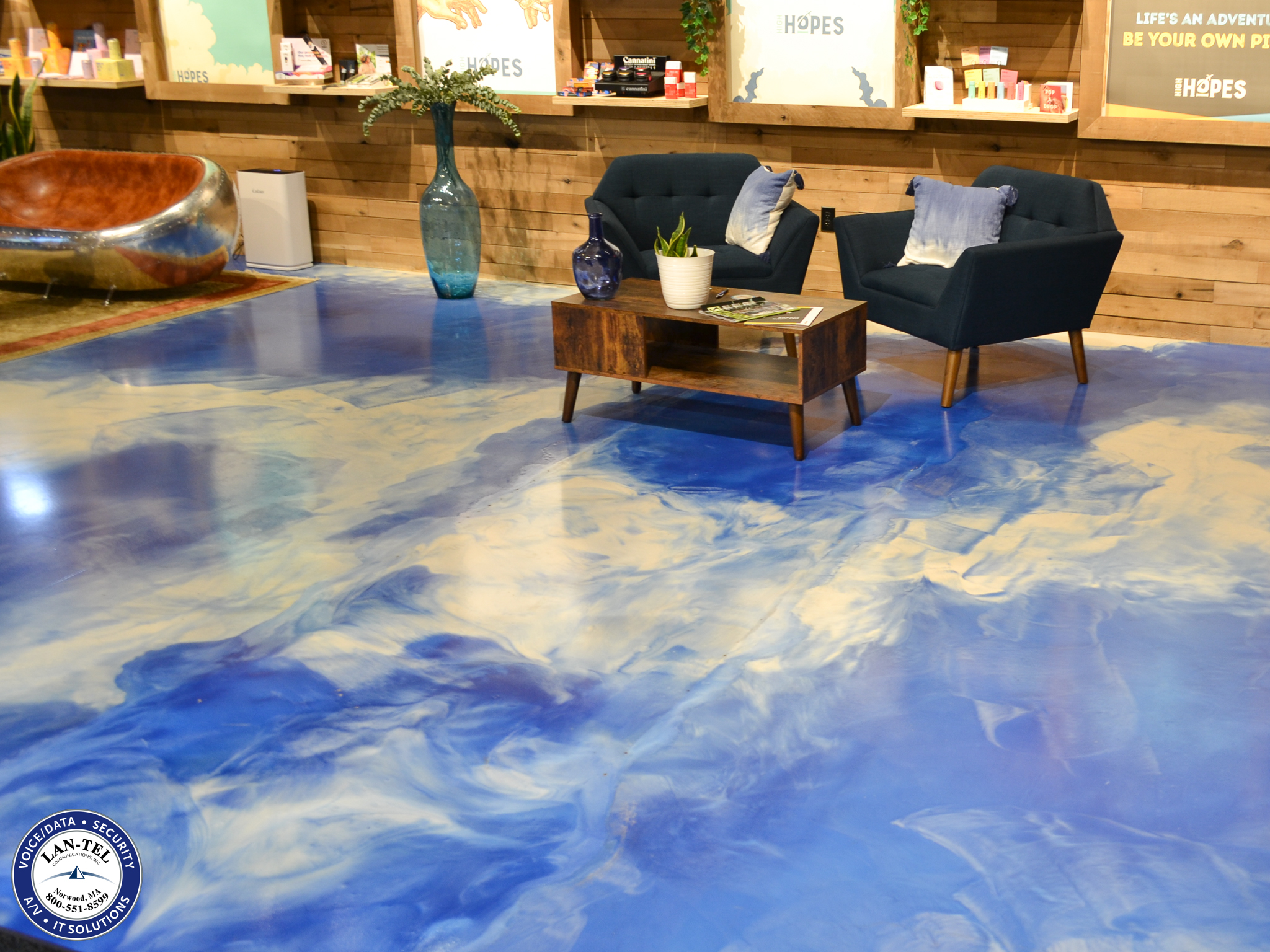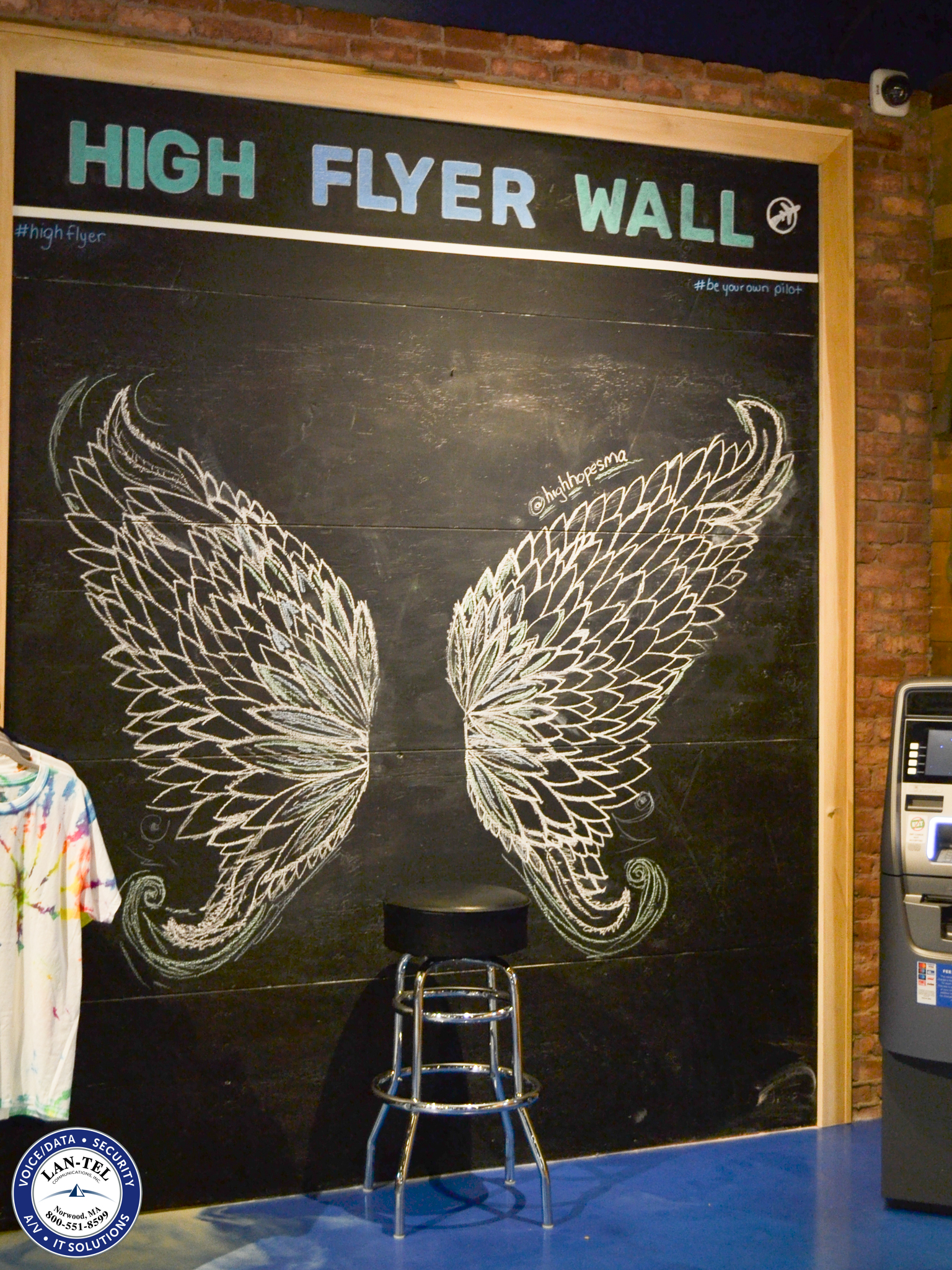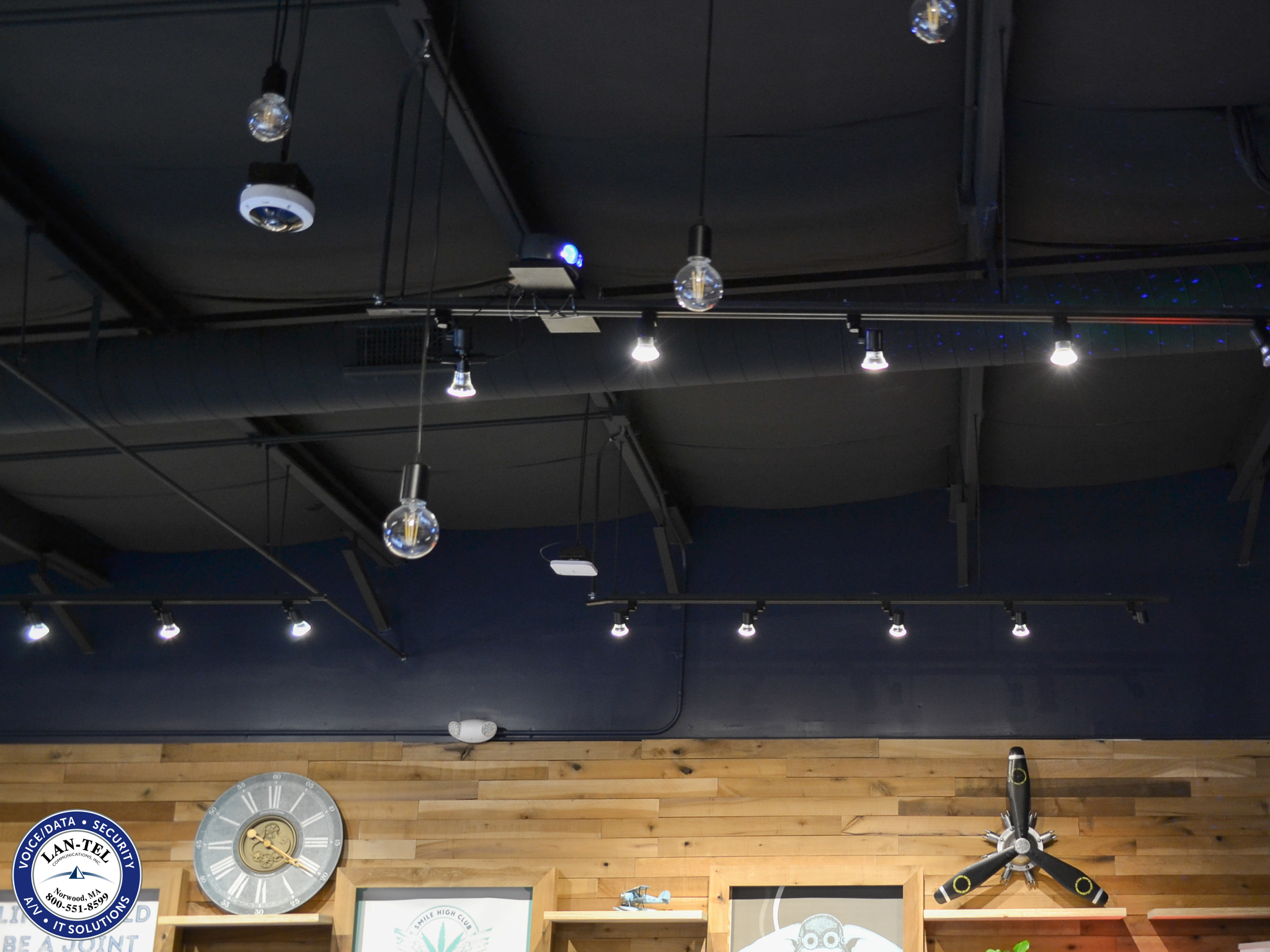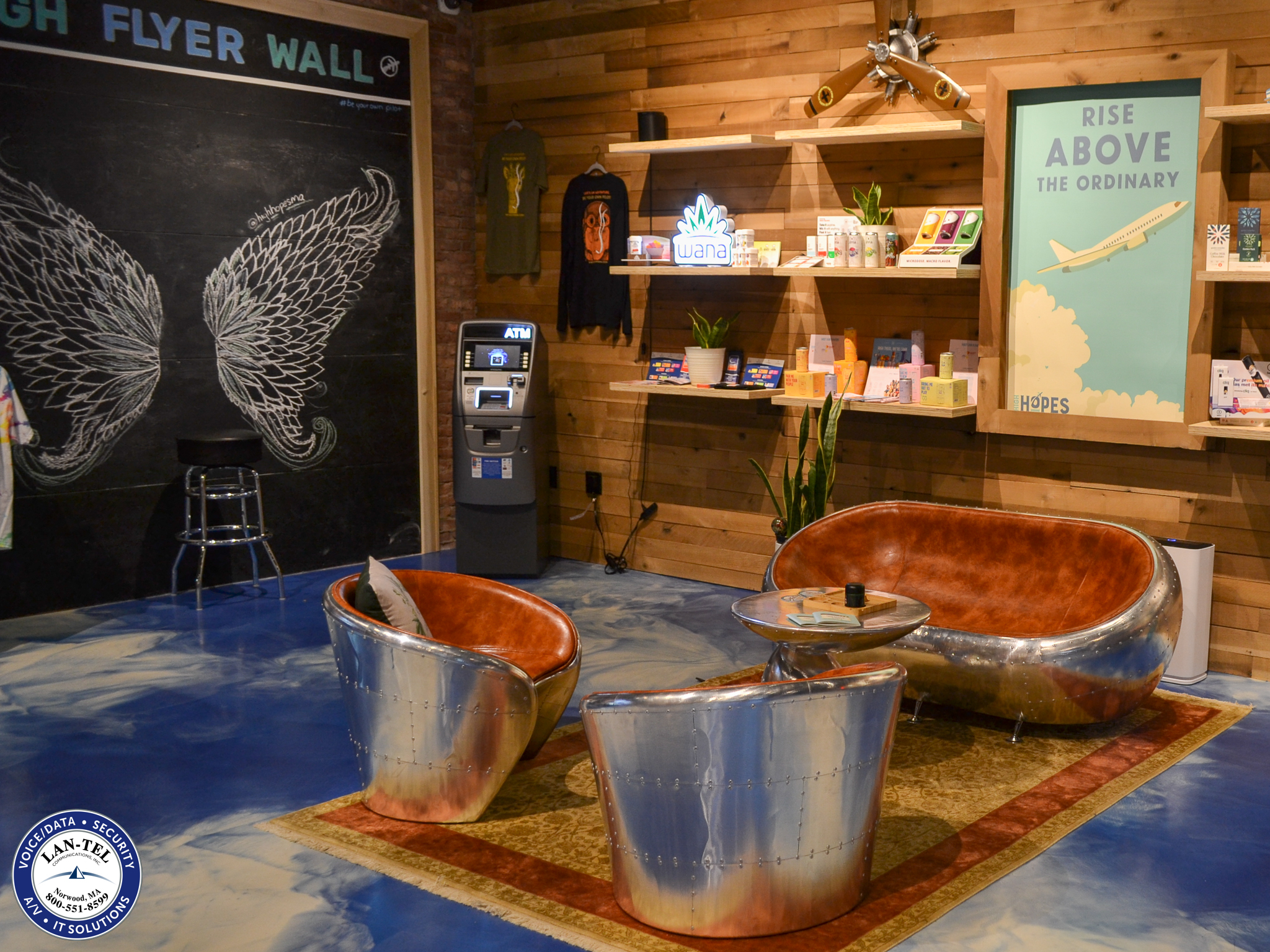 You can read about other cannabis news and projects by clicking
here.